The Ashes, Endon - Beautiful Rustic Barn Weekday Wedding
A Staffordshire Wedding Venue
Are you planning on getting married in a beautiful, rustic barn wedding venue, or are you searching for the ideal barn venue to host your wedding day? Look no further, Staffordshire has a few barn wedding venues, and with this post I am going to focus on the one that I have worked at on many occasions.
I fell in love with The Ashes Exclusive Country House Wedding Venue back in 2009 and I cannot believe that I have been photographing weddings there now for 7 years. I have featured this venue a lot over the years on my blog, the reason being, that it is such a wonderful environment in which to work as a photographer and a dream location to get married. I don't just refer to the stunning landscapes, the beautiful stone barn features or the funky and colourful uplighting; the owners and staff are all friendly, very accommodating and lovely to work with, they understand weddings completely and they provide a space for you to host your wedding, you can pretty much stamp your own style and personality on your day. I have actually never known a venue, to look so very different and diverse from wedding to wedding, no two weddings are ever the same.
Are you planning a weekday wedding (mon-thurs) in this year or next or looking for late weekday availability for this year please get in touch for savings on weekday and late availability packages (suitable for weddings with one venue or location for the entire day and also if you are looking for shorter coverage)
I have waited a few months to blog this stunning weekday spring wedding, because I needed to be able to do this justice with a proper write up. It was a fabulous wedding to get my main wedding season off to a start, Harry and Hannah were a dream to work with and they really made me laugh so much throughout the day. Here's their beautiful day in pictures and a few words.
On 31st March 2016, I was delighted to return to The Ashes Exclusive Country House Barn Wedding Venue in Endon, Staffordshire. There is a reason they have won so many awards! This venue is wedding paradise.
A special thanks to Steph who was the wedding co-ordinator on the day, she was always on hand to ensure everything was on time and also my compliments to the chef; thank you to Jenkinsons for an extra yummy meal on the day.
Spring had most definitely sprung and the first signs of summer appeared just in time for Hannah and Harry's big day.
I arrived in the morning about 11am in time for the arrival of the wedding party, Harry and Hannah both wanted a relaxed wedding day and that is truly what it was. A subtle theme of 1920's elegance and.....lego. Not necessarily two things that you would automatically put together, however it worked and reflected the young, fun loving 'in love' couple that Harry and Hannah are.
We were blessed with a warm sun and blue skies, the day was just perfect; at times I almost forgot that I was working, as Harry and Hannah, their friends and family made me feel so welcome.
Some of the highlights throughout the day were, A poem read by Harry's Sister (Scientific Romance, by Tim Pratt) was particularly lighthearted & funny, acoustic guitar played during the ceremony by a friend, very funny 'side splitting' speeches and a relaxed, fun atmosphere. I loved the fact that we had met only a week before the wedding for the pre shoot, we continued to laugh about some of the same things that had come up during the shoot and I love how Harry and Hannah allowed their personalities to shine through without the need to 'pose'.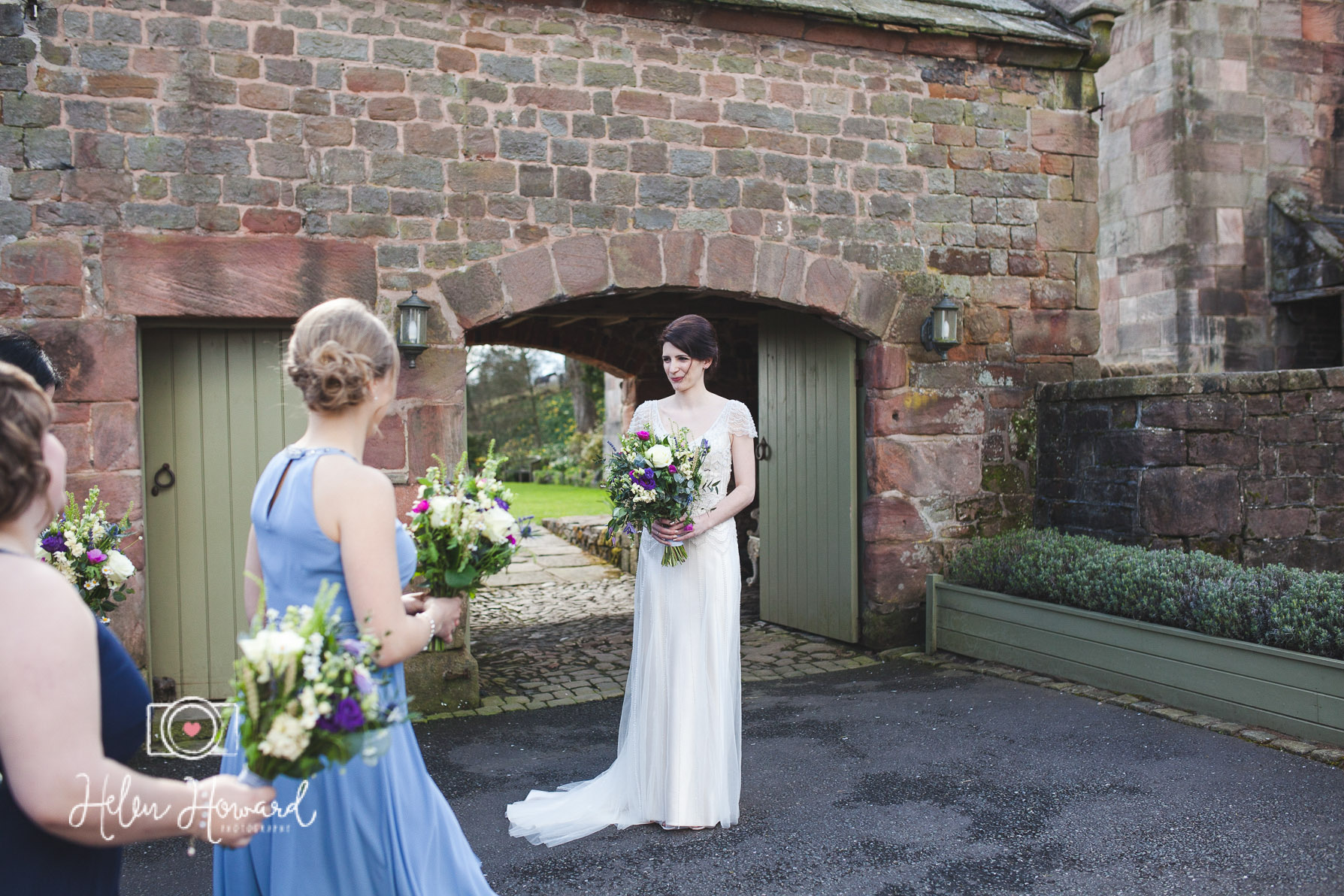 As I left the venue after the first dance, Harry, Hannah and their guests were dancing the rest of the night away as the band, Alex Graham and The Concords, played hit after hit, undoubtedly it is a day they will never forget.
'...If I had a time machine, I'd go back to the days of your youth to see how you became the someone I love so much today, and then I'd return to the moment we first met just so I could see my own face
when I saw your face for the first time...' (Scientific Romance by Tim Pratt)
Hannah's dress was by Maggie Sottero
Cake by Di Bagshaw
Floristry by Emz in Nottingham
Bridesmaids Dresses from Monsoon
Make Up by Sonia Semjonous
Bridal Hair by Francessco's in Leek
Evening Entertainment Alex Graham and The Concords
I am now taking bookings for up to two years in advance please get in touch for more information, special offers, availability and packages.
I am happy to be featured on the supplier directory as an Ashes Exclusive Country house Wedding Venue Photographer and look forward to being there again very soon!